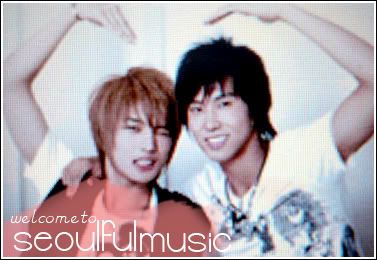 Hello! Welcome to
Seoulful Music
!
I guess you guys all know what this journal is about from the name...
YUP! Great music from Seoul! :D However, although this site focuses mainly on Korean Music, we also appreciate japanese here as well!
Seoulful Music
will update as frequently as possible, with music for you guys to sample [please support the artistes by purchasing their albums!] and also graphics! So...
ADD ME!
THIS JOURNAL WILL BE FRIENDS ONLY. :/
here's a little sample of what's in here...